chocolate!
Chocolate is made from the fermented, roasted and ground beans of the tropical cacao tree Theobroma cacao. The beans come from a cocao pod. The resulting product is known as "chocolate," an intensely flavored bitter food; this is the definition of chocolate used in many dictionaries.
(dapet ngutip definisi coklat dari wikipedia.org)
hehehe sore ini dapet kiriman paket coklat dari
nana
.
konon coklat ini dari belgia, iya bener na? woo...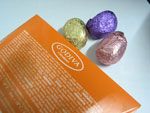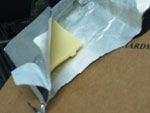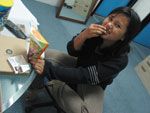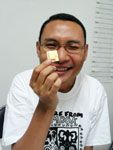 yummy! makasih banyak na :)
ternyata paketnya cukup dibagi 4:
mimi
,
vero
,
prapto
, n
afumado
.
buat teman2 yg lain, kalo mau ikut ngirim coklat juga ke surabaya kami masih nerima kok.
Labels: life